.
Full of Apostolic Zeal.


---
Although Fr. Metod was nominated as the Rector, he did not stay in that position for long. Exhausted by the construction of the monastery, he resigned from his position. Shortly after the new nominations, he went to the Stropkov monastery. Here, he celebrated the Holy Liturgies for Byzantine Catholics until October 1, 1934. Although he was relatively young, his hair grayed before his time, and everyone recognized him by his thick, gray beard. During his two years in Stropkov, he was recuperating. He served the Byzantine Catholics in Stropkov, but also helped the priests in the vicinity. During that period, he was also the confessor for novices in Michalovce and the vicar to the rector in Stropkov. He became the 'minister of the house' upon his return to Michalovce in March 1934. The Congregation for the Eastern Churches nominated him an Apostolic Visitor for the Basilian Sisters in Presov and Uzhorod in March 1935.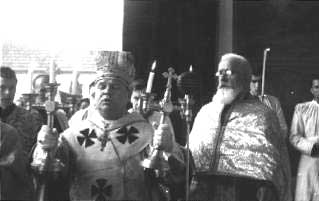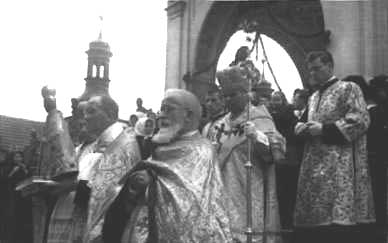 In June 1936, he became the Rector of the monastery in Michalovce again and remained there until April 1942. Under his direction, the monastery became the bastion of spiritual life in Zemplin region. Its rector (ihumen) thrived in the midst of it all. He completed the Church of the Holy Spirit, helped to found for the monastery for the Sister Servants in Michalovce, tried to build a new Redemptorist monastery, that would serve as a retreat house, and he even tried to build a house in Chust in the Uzhorod Eparchy. He did not neglect the missionary work of the Redemptorists either. Though he was not giving missions himself anymore still his eyes were always open for the most abandoned souls. That was the reason why he tried to found a league for maid servants, as they were such souls.